In the socially-distant, home-working we find ourselves in, building business relationships and a team camaraderie can be difficult.
For Spirit Energy's Al Currie, however, creating the conditions where everyone is working towards a common goal is as important today as it has ever been.
As Asset Manager for Spirit's Southern North Sea assets, Al's focus is on fields either in late-life production, or in the decommissioning phase – assets that need experts from across the company to maximise recovery or ensure safe removal.
"The single most important thing for me is collaborating across the business", Al said.
"I pull in a lot of support across the matrix, and it's vital that we have everyone pulling in the same direction – Operations, Subsurface, HSE, Projects, Finance, Commercial, Legal, Supply Chain and Technical – all aligned and focused on the same outcome.
"Really open communications and clear lines of sight on where we are heading are critical."
In a very tough environment, I've seen people around the business stepping up
Collaboration takes off
Fortunately, Al's career has been defined by bringing teams together to get the best out of everyone – but these were skills built in the defence aerospace industry, rather than in oil and gas.
After graduating with his Masters in mechanical engineering from Strathclyde University Al joined Rolls-Royce in 2003, initially working on nuclear submarines before turning his attention to helicopter gas turbines in service for the Ministry of Defence, Coastguard and air forces around the world.
It was as a graduate solving a problem on the engines of the world's largest passenger jet that Al first saw the value in bringing a high-performing team together, however.
Al explained: "I led a team which had been brought together to look at the new engine powering the Airbus A380 – we were tasked to solve an air/oil separation issue. In a few weeks our team identified the issues, redesigned the hydrocyclone, built a prototype and test rig which proved the design.
Al added that bringing together and leading a team from different backgrounds and experiences brought the success they were looking for – earning the team a patent and Al the Naval Marine Graduate of the Year award in the process.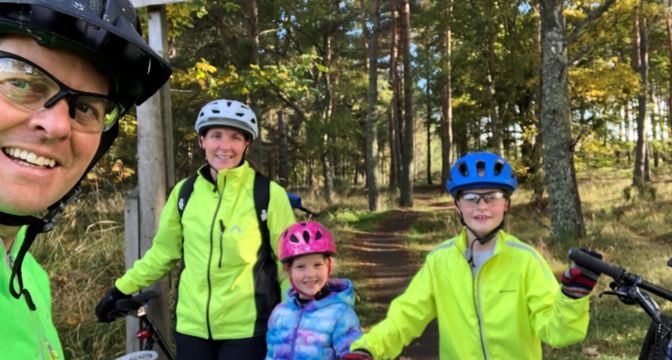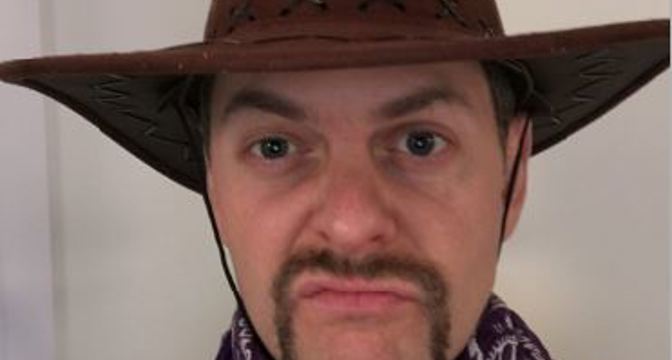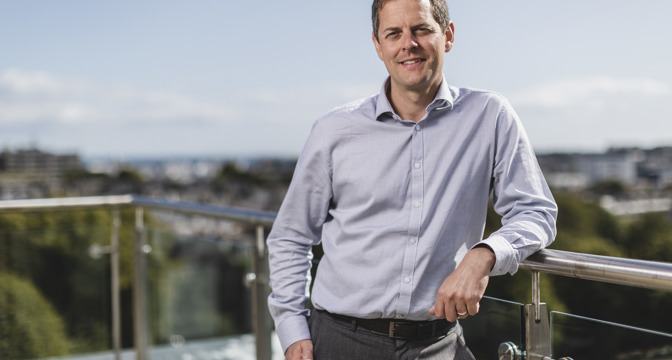 Grow your mo
After joining the oil and gas sector and spending time working onshore and offshore in a variety of operations, maintenance and technical support and leadership roles on the UK Continental Shelf – "it was quite the eye-opener, moving from the support of brand new engines to decades-old platforms in the North Sea" – Al joined Spirit Energy, initially focused on operational excellence across the UK portfolio.
While Al had always had his sights set on an Asset Manager role – completing an MBA to allow his career to pivot in that direction - it has not been without its hurdles to overcome.
"Last year was tough for me personally, with a lot of competing priorities and challenges," Al said. "That of course has an impact on your mental health and although it's not something I had given much thought to in the past, it's something I'm acutely aware of now.
"When you consider what society has faced this year, having that awareness yourself – and checking in with friends and colleagues too – has become more important than ever."
It's why Al – despite resistance from wife Jenny but with great amusement from their two young daughters – keeps growing that mo and is one of Spirit's many regular participants in the annual Movember campaign, raising awareness of men's health and mental health in particular.
Stepping up in tough times
One of Al's major tasks – and successes – of 2019 and 2020 (along with delivering the asset transfer of Babbage during lockdown) was determining the future of the York field, which was coming to the end of its life and becoming increasingly uneconomic.
Thanks to identifying a new export route, however, York will be back online next year with three additional years of production.
"The easiest thing to do would have been to shut in the asset," Al said.
"We worked the relationships we had with Infrastructure owners to find a solution which was going to work for everyone. Against a tough backdrop, with lower commodity prices, we've managed to find a way and are now looking forward to first gas for the second time."
It's an attitude Al has seen across Spirit as the Covid-19 pandemic has developed.
He said: "In a very tough environment, I've seen people around the business stepping up.
"The business of course supports that too, and what's been really impressive for me is the commitment to teams' health and wellbeing – it feels like Spirit is listening to what will make a difference in people's working lives, and acting.
 "It has been a difficult year for everyone, but it's great to be part of a business where people want to keep pressing on and making a difference."