"My five-year-old son is so keen on playing board games! There must be a reason for it – perhaps I have influenced that," laughs Arnaud Mille, Asset Manager for the Greater Warwick Area (GWA).
A nod to his role as a keen strategist, Arnaud was part of the small team responsible for the deal that formed Spirit Energy back in 2017. It's not surprising then that he points to an enjoyment of high intensity, large-scale projects as being pivotal in shaping his career.
He set his course in 1999, studying Marine Geosciences at the University of Southampton, after having taken part in a geophysical survey in India during an internship with Compagnie Générale de Géophysique (CGG). Then, with a view to immersing himself further in oil and gas, he gained an MSc in Petroleum Engineering from Imperial College London before joining the industry as a consultant.
Arnaud has now worked at Spirit Energy for more than 14 years across a range of roles spanning the entire exploration and production (E&P) value chain, as well as mergers and acquisitions – requiring the full breadth of his technical, commercial and financial skillsets.
Despite their differences, the assignments have also had something very important in common, as Arnaud explains: "The intellectual stimulation of working with diverse teams, formulating solutions for projects that are often technically and commercially complex."
2018
Spirit farmed-into 50% of Lincoln discovery and Warwick prospect
6months
deal done, rig secured and drilling campaign started
3
well drilling campaign in 2019
His latest project is no different. A fractured basement play in the West of Shetland (WoS), GWA is considered one of the last known world-class oil development opportunities in the UK.
In September 2018, Spirit Energy acquired a 50% interest in GWA, including the Lincoln discovery and Warwick prospect. As part of a phased program of work, we are investing in a three-well drilling campaign in 2019, with our partner Hurricane Energy as the operator - the objective being to further prove-up the area's potential.
The decision to invest in GWA was part of Spirit's strategy, set in 2018, during which the business identified the need to replace its resource base and increase its reserves-to-production ratio. The key criteria was to identify an area with significant potential that could be appraised and then developed in a relatively short timeframe.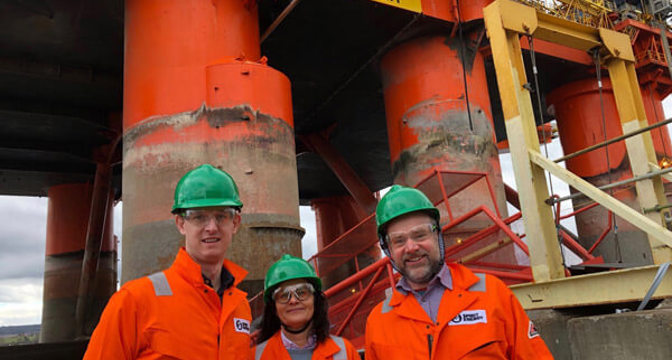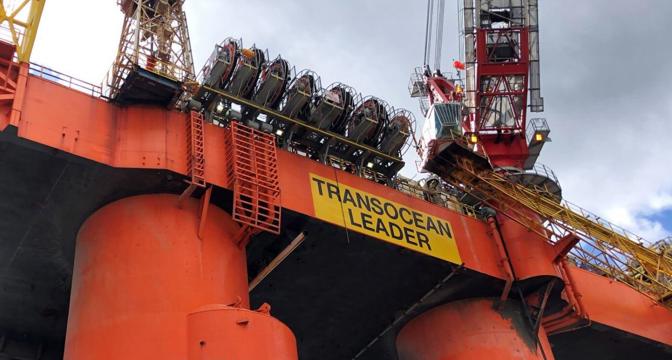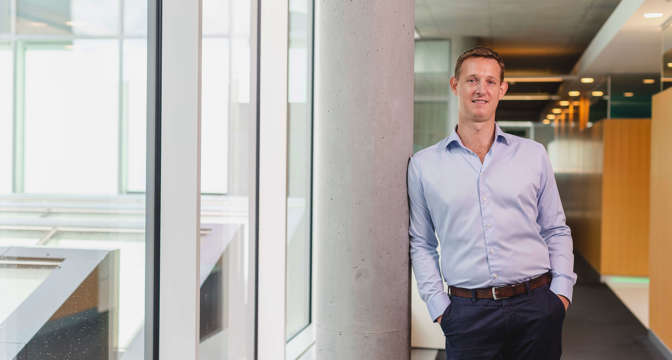 When you look at what's been achieved so far, those involved in GWA have certainly epitomised Spirit's value of agility.
The 'normal' timeframe for an exploration prospect is around 7-10 years. In this case, the deal was done, the rig secured and the drilling campaign started - all within the space of just six months. First production is targeted to take place in two years, subject to regulatory approvals and a final investment decision by the joint venture.
Arnaud said: "The work program we have subscribed to enables us to improve our understanding of the asset in support of a potential full field development. The scope of work being completed in 2019 is designed to improve our understanding of the extent of the field and the dynamic properties of the reservoir." 
The great thing for me is that I've had the chance to get into the asset very early on in its life, at a point where you can really shape the potential outcome.
Asset Manager for the Greater Warwick Area
The first well drilled, Warwick Deep, provided some initial insights and, more recently, a drill stem test completed on the second well, Lincoln Crestal, confirmed the presence of light oil at commercial flow rates.
So, what does Arnaud enjoy most about his latest role?
"Five years ago, WoS was still very much considered a frontier area for the UK," he said. "More recently, there has been a revival of exploration and development activity in the region, creating a space for Spirit Energy and others to step in.
"The great thing for me is that I've had the chance to get into the asset very early on in its life, at a point where you can really shape the potential outcome. Managing an asset of this scale is like managing a business in terms of how it brings everything together. I need my technical skills to really understand the subsurface, but also have to lean on my commercial and financial experience to come up with a work program and a budget that we can deliver against. We have to be commercially savvy, take care of our money, and a little bit of luck in exploration helps too."