The solid foundations we established during 2018 paved the way for progress in a number of key areas in 2019 including improved processes, greater efficiency and a relentless focus on performance.
45.8m
barrels of oil equivalent (mmboe) in 2019
80%
Morecambe production improvement in 2019
-20%
saving across our operated decommissioning portfolio
10+
years Statfjord field life extended
Notwithstanding the progress made, the low commodity price levels seen in 2019 contributed to exceptional charges of £516 million (2018: credit of £91 million), principally related to impairments on certain fields, and a statutory operating loss of £115 million (2018: profit of £512 million). Our adjusted operating profit was £207 million(i) (2018: £426 million) and our adjusted operating cash flow was £548 million(i) (2018: £913 million).
As we turn to 2020, we have already made great progress in delivering against our targets
CEO
In an ever-changing environment – including volatile gas and oil prices and the extraordinary impact of the spread of the COVID-19 virus on businesses and on individuals – we are determined to ensure that we allocate our resources to the appropriate areas, consistent with our long-term strategy of adding value as a lean, agile and sustainable exploration and production company focusing on growth in North-West Europe.
Our vision is to become a leading full cycle exploration and production player, running assets to the highest standard and achieving great commercial deals. I am pleased to share with you the progress we made during our second year as an independent business.
Safety
We believe that all accidents are preventable so I was proud of the action we took in 2019 on our enduring commitment to keep our colleagues, the people we work with and the environment safe. We undertook a refresh of our approach to health and safety and in launching our Incident Free Workplace initiative we saw improved overall health and safety performance. Our total recordable injury frequency rate of 0.18 per 200,000 hours worked and a process safety incident rate of 0.07 during 2019 was an improvement over 2018 rates of 0.20 and 0.11, respectively (please refer to the non-financial KPIs shown on page 12). These lower rates of frequency are a testament to the commitment of everyone at Spirit Energy and I know we will all continue working together to keep health and safety top of mind.
OUR COMMITMENTS
HEALTH & SAFETY
We care deeply about our impact. We work safely or not at all. Taking time to do things the right way, and never compromising to achieve our goals.
HEALTH AND SAFETY
Production and costs
Having produced 45.8 million barrels of oil equivalent (mmboe) in 2019 (2018: 46.8mmboe), our performance fell within our target range of 45 to 55mmboe and was aided by strong performance at key fields like Cygnus and Morecambe. I am particularly proud of the hard work of our teams both offshore and onshore at Morecambe, where production efficiency has been transformed. Targeted investment in our Morecambe facilities saw the combined fields achieve production efficiency of 77% in 2019 versus 32% during 2018. Looking to 2020, in the face of extraordinary challenging headwinds we will continue to refine our capabilities in operating maturing assets and will work with our partners in Morecambe on a review of options to extend the life of one of the UK's most important gas hubs.
With commodity prices remaining volatile and falling towards the end of the year, key focus areas in 2019 were the factors within our control and maintaining a strong discipline around our costs.
On lifting costs, we worked very hard to deliver cost efficiencies in our Morecambe assets, and savings in intervention and maintenance costs in Trees and the Greater Markham Area (GMA) assets, respectively. Collectively these achievements helped deliver lifting cost per barrel of £12.20/boe, a significant reduction when compared to £13.70/boe in 2018 (please refer to the financial KPIs shown in the Strategic report).
On one end of the asset lifecycle, our first operated development in Norway, Oda, reached first oil in March 2019, five months earlier than originally planned and under budget. The close collaboration with our supply chain partners in successfully delivering that project gives us confidence and a blueprint for how we approach the 12 operated and non-operated developments in our current portfolio.
50%
interest in two discoveries
IN NORWAY, ODA, REACHED FIRST
OIL LAST YEAR AHEAD OF
SCHEDULE AND UNDER BUDGET
At the other end of the asset lifecycle, we realised near 20% savings across our operated decommissioning portfolio, making savings of £46 million on our original budget estimates, predominantly in our work on the A Fields in the Southern North Sea and the DP3 and DP4 installations in Morecambe Bay.
Despite these measures, exceptional charges of £516 million (2018: exceptional credit of £91 million) were recognised in the year principally related to impairments due to decreases in price forecasts and portfolio rationalisations.
EXPLORATION, DISCOVERIES AND RESERVES MATURATION
2019 was also very significant for the Greater Warwick Area (GWA) where, with our partner Hurricane Energy, we completed a three-well campaign in the West of Shetland, fulfilling our phase one commitments under the farm-in agreement with our partner. The ongoing technical evaluation will be critical to building our forward plans.
In total during 2019, we participated in eight exploration and appraisal wells, seven of which encountered hydrocarbons.
Our reserves to production ratio improved to 6.2 times, primarily due to a 31mmboe revision to Statfjord from its life extension project, but also positive revisions of Kvitebjorn, Cygnus and South Morecambe.
60+
mmboe 2C resources added
8
exploration and appraisal wells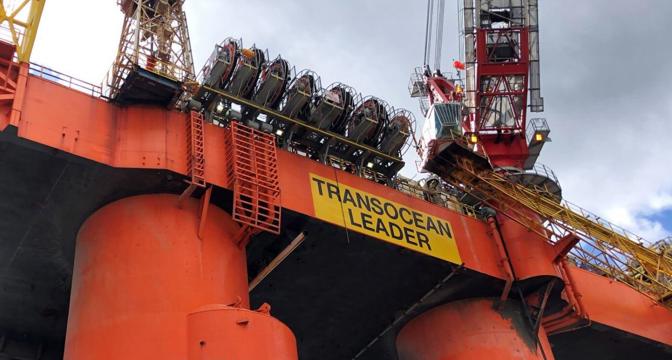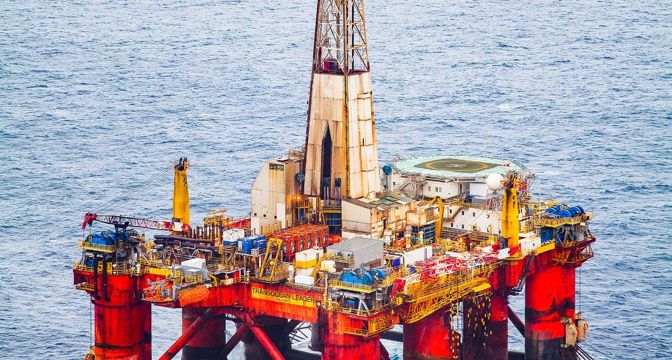 High-performing teams
As we have grown, we have created a robust company and a culture where we want everyone in our team to feel valued and included. One of my current focuses is on improving diversity across our teams and as part of this commitment I personally support our employee-led Gender Balance group. Other members of the Executive Committee support our other employee-led groups such as Disability, Carers and Wellbeing, Ethnicity and Working Parents.
It is a priority for the whole of the Executive Committee that every person – regardless of race, gender, background or disability – can thrive at Spirit Energy. Our teams are routinely a source of ideas for running our operations more efficiently, maximising uptime and improving reliability – but in supporting our diversity and inclusion efforts I have been struck by the huge contribution that individuals can make in building a welcoming, supportive and high performing culture.
Our achievements in 2019 are a real testament to the dedication, hard work and expertise of our teams and I would like to thank them for everything that they have achieved.
The future
As we turn to 2020, there is no doubt that as individuals and as an industry we face an unprecedented challenge in the outbreak and spread of COVID-19. Our primary focus is on the health and safety of our people, while helping to secure the energy supplies needed in the countries where we operate at this critical time. We have made plans should there be an outbreak in our operations but cannot discount the possibility of a protracted suspension of production at any one of our fields. In April 2020, we had a temporary suspension of production on the vessel at the Chestnut field after a crewmember presented with flu like symptoms. Following a crew change and deep clean of the vessel, production was restarted after ten days.
COVID-19 has also contributed to the significant decline in commodity prices. We have reduced our outlook on free cash flow but expect to remain free cash flow neutral in 2020 through measures to reduce operating costs, capital expenditure and decommissioning spend.
We continue to build on the progress made in 2019, taking on operatorship at the exciting Ossian discovery in the Southern North Sea, as well as achieving first production from wells drilled at Chestnut and Chiswick. This year has also seen renewed investment in the Statfjord field in Norway – viewed as coming to the end of its life just six months ago, but thanks to our work alongside our partners now extended out to 2040 with up to 100 wells to be drilled in the field.
Currently, shareholder equity in Spirit Energy is undergoing a marketing process, while this process has currently been paused until financial and commodity markets have settled, I believe this will open up the potential for fresh investment in our business. As we have grown, we have created a robust company and a culture where we want everyone in our team to feel valued and included. I believe that is key to maintaining our high level of delivery through 2020 and beyond, and so creating one of North-West Europe's leading full-cycle exploration and production companies.
(i) The adjusted measures in this report are not defined terms under IFRS and may not be comparable with similarly titled measures reported by other companies. Please refer to page 88 for definitions and reconciliation of adjusted performance measures to the statutory results.