At the end of Spirit Energy's third year, I reflect on the incredible challenges we have faced and overcome in the last 12 months.
44.9m
barrels of oil equivalent (mmboe) in 2020
£11.3/boe
Lifting costs (£12.2/boe in 2019)
0.00
Total recordable injury frequency
100
new wells will be drilled in Statfjord
If any year shows how the teams and individuals at Spirit Energy live our Values, it is 2020. The Agility of our onshore teams in moving from predominantly working in our offices to wholly working from home within a week; the Courage of our offshore and site-based teams to take decisions both professionally and personally, which meant we kept energy flowing into people's homes when they needed it most; and Collaboration across all of our people at a time when we have not seen each other apart from virtually for months.
Care and Delivery are the Values that stand out most for me, however. Previously, Care has perhaps been most closely associated with looking after our own and others' physical health and maintaining our assets, and our focus on creating an Incident Free Workplace (IFW) was as strong as ever in 2020. I was particularly encouraged by our personal and process safety performance, both of which beat industry averages(ii). Total recordable injury frequency in 2020 was 0.21 (2019: 0.18), while our process safety incident rate (PSIR) was 0.00 (2019: 0.07).
I truly believe there is no other oil and gas operator like us.
CEO
This year has also shown up another element of Care and our IFW journey – the importance of our mental wellbeing and the mental health of those around us. In this area especially, I truly believe there is no other oil and gas operator like us. We have a keen focus on Diversity and Inclusion (D&I) and the employee-led Network which advocates for inclusion across our business, deserves particular credit, with sub-groups like the Carers and the Working Parents' Groups helping our teams to adapt to home schooling or caring for vulnerable family members. I am proud to see it become ever more important in how we include and support everyone at Spirit Energy, and embedded in our culture that every person – regardless of race, gender, background or disability – can thrive at Spirit Energy.
We have had to make difficult decisions this year, restructuring our organisation and deferring projects we were eager to progress in 2020. This led to an extraordinary effort right across the business in reducing our costs, and implementing lasting savings in both operating expenditure and in general and administrative costs. Ideas on how we could reduce our costs safely and effectively came from all corners of Spirit Energy and is testament to our teams' determination to find better ways of working. As a result, lifting costs were £11.3/boe (2019: £12.20/boe).
Reduced manning offshore meant non safety critical work was re-prioritised as attention turned to keeping our teams safe while keeping energy supplies flowing. As a result, during the pandemic, we have continued to deliver operationally and produced 44.9 million barrels of oil equivalent (mmboe) in 2020 (2019: 45.8mmboe). We successfully brought two new wells online early in 2020 – the Chiswick C6 and Chestnut P4 wells – extending the life of key assets in our operated portfolio. Alongside our partners we also breathed new life into non-operated assets like Statfjord, where up to 100 new wells will be drilled to extend production out to 2040.
OUR COMMITMENTS
HEALTH & SAFETY
We care deeply about our impact. We work safely or not at all. Taking time to do things the right way, and never compromising to achieve our goals.
HEALTH AND SAFETY
In our efforts to add fresh reserves we drilled four exploration wells over the year, one of which, Bergknapp, was among the largest finds on the Norwegian Continental Shelf in 2020. Unfortunately, our exploration programme also included sub-economic well campaigns at Sandia, Sørvesten and Sprocket. We have also taken the decision to impair our investment in the Greater Warwick Area, due to the uncertainty of the development. We will continue to work with our partner on progressing the options we have to further appraise the Lincoln and Warwick discoveries. With production from the year partially offset by 9mmboe of positive revisions in 2P reserves in Norway, our reserves/ production ratio is now 5.5 times (2019: 6.2 times). At the other end of the life cycle, work also continued on our programme to decommission the DP3 and DP4 installations in Morecambe Bay, which will conclude this year with the removal of both platform's topsides.
With the deferral of projects in 2020, 2021 is a significant and busy year for Spirit Energy and we continue to be active right across the life cycle. The York life extension and Grove North East projects are already underway, with gas from both due to come online this year; we are working with our partners to develop economic concepts for both the Fogelberg and the Halten East area, and we will be participating in the exciting Edinburgh and Fotla exploration wells. Throughout our operations, a focus on how we reduce our emissions is also increasingly to the fore – the world needs energy, and we need to ensure we deliver that energy with the lowest carbon footprint possible as we work towards delivering on our vision of becoming Net Zero by 2050. This year we set out our commitments on how we would tackle our emissions in the coming years, and as well as reducing emissions from our existing asset base we will intensify our work exploring how our assets could be repurposed to generate net zero-carbon energy or even negative emissions through projects like carbon capture, utilisation and storage.
Centrica, our major shareholder, has also reiterated its intention to sell its 69% interest in Spirit Energy as part of its strategy. While this was paused at the onset of the COVID-19 pandemic, I believe this opens up the potential for fresh investment in our business as we execute our strategy in the years to come, working across the life cycle to build a winning platform, deliver against the potential and grow our reserves pipeline.
Our Values have guided us through a turbulent period for Spirit Energy, for our industry and for the world, and I have been incredibly proud of how our teams have responded in times of crisis. While these challenges do not end with the turn of the year and the headwinds of the pandemic and volatile commodity prices will continue into 2021, I believe the groundwork we have already laid in forming Spirit Energy, and our determination to succeed in the face of these challenges in 2020, give us a solid foundation to look forward with confidence.
4
exploration wells drilled
5.5
times reserves/production ratio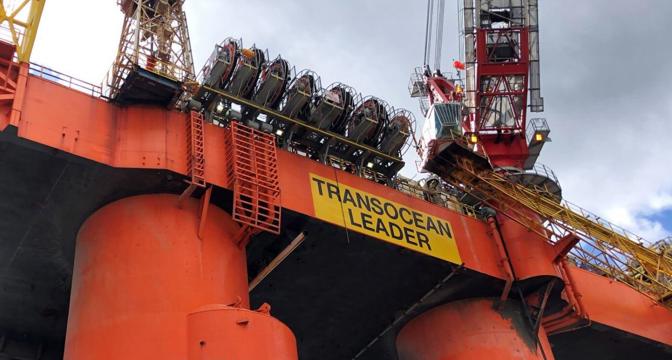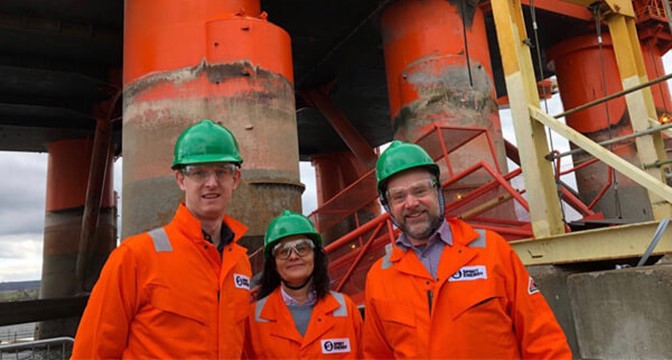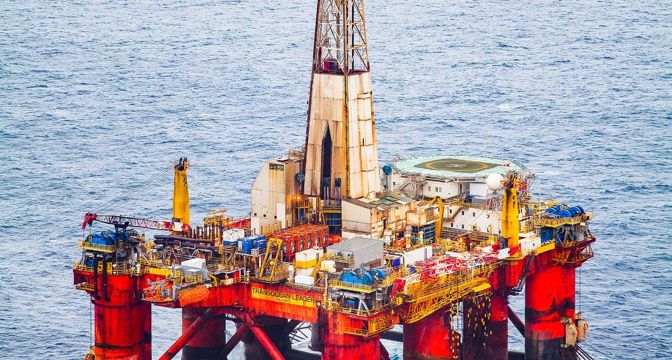 (i) The adjusted measures in this report are not defined terms under IFRS and may not be comparable with similarly titled measures reported by other companies. Please refer to page 94 for definitions and reconciliation of adjusted performance measures to the statutory results.

(ii) International Association of Oil & Gas Producers (IOGP) average