In 1989, a year after the Piper Alpha disaster in the North Sea, SI 971* regulations were introduced to the UK oil and gas industry, formalising the role of elected safety representatives (ESRs), and providing them with additional powers and functions to help improve workforce engagement in health and safety matters.
In September 2019, the importance of ESRs was re-emphasised at an event marking the 30th anniversary of SI 971, with the industry's flagship safety initiative, Step Change in Safety, publishing new guidelines to better explain the purpose of role, and provide direction to offshore installation managers and onshore departments.
Among those in attendance at the event was Steph Sunley, a Logistics Supervisor working on Spirit Energy's Central Morecambe platform; one of 12 ESRs working across five shifts.
She was part way through a degree in social work before she decided to embark on a career in the oil and gas industry instead – a move she believed would offer greater opportunities for career progression. And since her first stint offshore as a jack-up stewardess at just 21 years' old, she has been a passionate advocate for improving the industry's safety performance.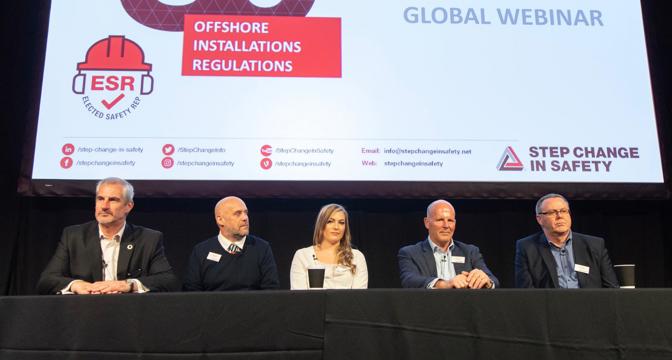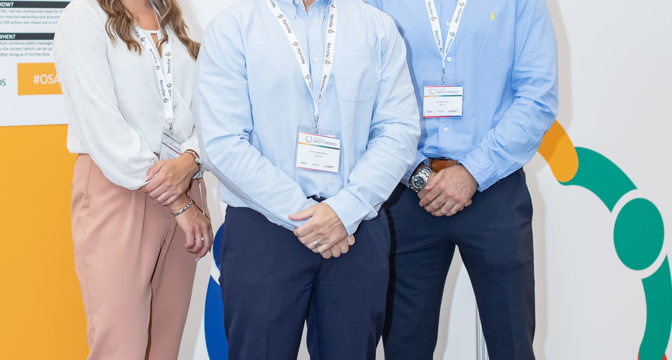 Nine years on and Steph's resolve has not wavered. In fact, it was further reinforced in the summer of 2019, when she was chosen as a finalist at Oil & Gas UK's Offshore Safety Awards, in the Safety Representative of the Year category.
She said: "Being a finalist was amazing. After being shortlisted, I had to pitch myself to groups of people from across the industry, which is really difficult. I think it's easier to talk about a service or technology; but less so if you are having to speak about yourself. So, I focused mostly on how we, as an industry, can work together to get the best out of our ESRs."
When asked where she gets her passion for health and safety from, Steph said: "The way I think of it is, why take the risk of another Piper Alpha happening? If we can help create a better safety culture offshore, we are all going to go home at the end of the day. I would hate for something to happen to anyone I work with, because they are like my family. It's not just about Central Morecambe though – I want to see ESRs' help transform safety cultures across the industry.
"Let me put it like this. If you work a job and don't bother to double check it once you've finished, then go home and your 'back-to-back' arrives, what if something goes wrong? Could you live with yourself if that happened?"
If we can help create a better safety culture offshore, we are all going to go home at the end of the day.
Logistics Supervisor
It's a perspective Steph lives by outside of the workplace too, saying: "To put it into context, if I was driving and saw a big branch across the road, rather than swerve around it and keep going, I'd pull over and move it. Why? Because if I didn't stop, and then read in the newspaper the next day that there had been a three-car pile-up because of an obstruction on that same road, and I might have been able to prevent it, I would never be able to live with myself.
"That's how I'm trying to get people to see things offshore. Two minutes out of your time to do something, or triple check something, could prevent a major incident."