Armstrong's lunar landing shows why we should take a chance on new technology.
Over 50 years ago, on 16 July 1969, Neil Armstrong took "one small step for a man and one giant leap for mankind"; the world watching with baited-breath as grainy footage emerged showing he and his fellow astronaut, Buzz Aldrin, hopping weightlessly across the moon's surface.
What you didn't see from this snapshot in time were the many years of research and development (R&D) work, costing billions of dollars, that ultimately made this interstellar mission a reality.
Because innovation doesn't happen overnight.
Over the years, the oil and gas industry has been under scrutiny for its 'race to be second' mindset; a reluctance to take a risk on new technologies. But Spirit Energy has tried to buck that trend – our curiosity and openness towards new ways of working most recently demonstrated during the ongoing decommissioning of our A-Fields development.
17
wells plugged and abandoned
1st
ever offshore trial for thermite technology
2400+
successful 'Walk to Work' transfers
Project Manager, Richard Newby, said: "If you fly over the A-Fields in a helicopter you can see Audrey A and Audrey B, and you'd probably think, 'Oh, there's two little platforms. What you don't see is that there is a lot going on in terms of the infrastructure that's on the seabed. The Ann, Annabel and Alison fields form an extensive subsea tie-back array to the Audrey platforms.
"In terms of progress so far, we've had a program of 17 wells to plug and abandon (P&A) – three subsea and 14 platform wells - which were completed in June 2019 after a 10-month program as part of the wider B391 rig campaign."
The 'barriers down' approach that is emerging in the decommissioning arena is a hugely positive outcome for an industry that has typically kept its cards close to its chest.
Project Manager
The A-Fields project marked the first-ever offshore trial for a new technology solution, one that uses a metal powder called thermite to create a chemical reaction in the well. This reaction melts everything around it within a two-metre area, deep within the subsurface– including casing, cement and rock - before solidifying to create a permanent barrier.
Spirit Energy has taken a phased approach to trialling the technology – starting onshore in Canada and the UK, before deploying it offshore earlier this year. The provision of suitable testing grounds like this is critical in helping the technology's creator to realise its potential. And with the opportunity to cut millions of pounds from the industry's decommissioning bill, it's a worthwhile wager.
Richard said: "In traditional P&A, you pump cement into the well to act as a barrier plug. That requires a rig and can be expensive. A thermite-type plug offers a promising alternative. Although the initial data from the first offshore trials suggest that it wasn't as effective as when we have tested it onshore, we are sure it will work and, when it does, it will be a game-changer.
"You just have to look at Neil Armstrong and the Saturn V space mission. There were so many rockets and so many different tests before he even got close to walking on the moon. You have to be open to trialling new technology and learning each time."
The collaboration for the plug trials involved Spirit Energy and the Oil & Gas Technology Centre (OGTC) and was successfully awarded the Excellence in Collaboration prize at the Decom North Sea awards in 2019.

The "barriers down" approach that is emerging in the decommissioning arena is, Richard says, a hugely positive outcome for an industry that has typically kept its cards close to its chest. He added: "We are speaking with different operators about their experiences and they are being extremely open in terms of their own lessons learned. With development projects, which are more competitive, that doesn't always happen and I'm very much enjoying that aspect."
Another challenge in this complex decommissioning program lay predominantly in the size of the two Audrey platforms. Normally unmanned, they could accommodate just 12 people, including two helicopter pilots. This meant that Spirit Energy's construction team had to look for innovative ways to drive efficiencies into the project.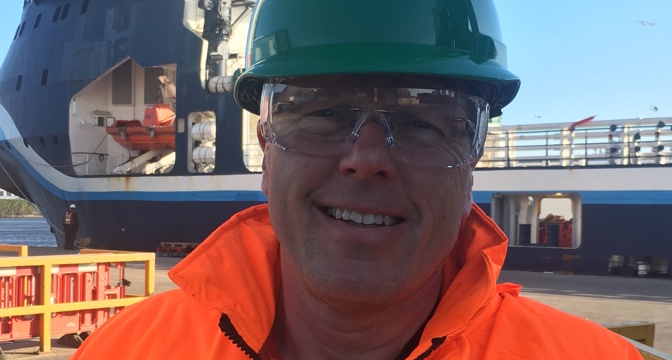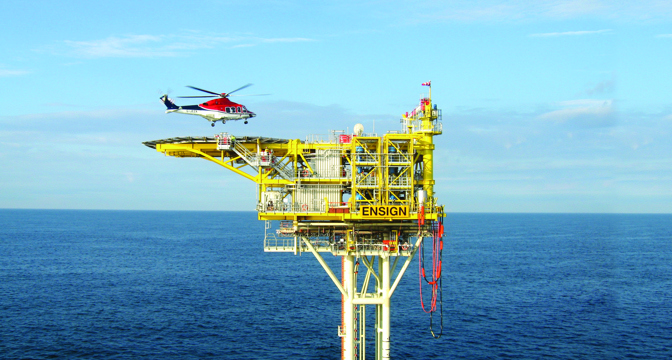 One was the deployment of a 'Walk-to-Work' (W2W) program for the umbilical, flowline and export pipeline conditioning, which required teams to work on up to three platforms, including the nearby Ensign installation, each day.
Richard said: "Rather than using helicopters to transfer people, we had them living on a vessel alongside the platforms, which was equipped with a high-tech hydraulic walkway used to gain access. If you think about the number of people involved in this campaign, it's quite staggering – we had around 50 people offshore supporting the 24-hour operations.
"On a particular day, you might have planned work that only required six pipe fitters and four scaffolders. Then, come 4pm, you might have found that you needed four riggers too. The W2W program allowed us to transport the right skillsets onto the platforms quickly – it's a very efficient way of working. Over the course of the six-week campaign, we had more than 2400 successful transfers of people, which would have equated to around 250 helicopters."
So, what's next for the A-Fields? A further W2W campaign to prepare the platforms for removal this year, with the remaining subsea infrastructure to follow. The topsides, jackets and seabed equipment will be transported to disposal yards in the UK, at which point more than 97% of the materials will be recycled. As Richard says, "we will try to find a use for everything".