Diversity and inclusion (D&I) is a major discussion point in the oil and gas industry, with change undoubtedly needed if the sector is to remain an attractive destination for the next generation.
And while it's a topic that teams from across Spirit Energy have rallied behind, it's particularly close to the heart of Mustafa Mohamed, Spirit's Incident Free Workplace (IFW) Programme Manager.
Appointed as Chair of The Network in mid-2019 - the company's employee-led D&I organisation - Mustafa joined the business as a graduate process engineer in 2011, after moving to the UK from Abu Dhabi in 2004 to complete his higher education.
He explained: "I'm Sudanese originally, but grew up in Abu Dhabi. My dad was the only one of his family to attend university and succeed academically, and was pushed by the Sudanese government to go to the UK and study for an MBA.

"That was back in the 70s and he graduated just as the oil boom was happening in the Middle East. So, he jumped on the bandwagon and emigrated, in search of a better life for his family. Because he was very well-qualified, and could speak both English and Arabic, he was able to get a good job."
While Mustafa and his siblings were growing up, their father spoke frequently of the merits of the UK's education system, encouraging them to consider it as an option. That's why, at the age of just 16, Mustafa moved to Brighton, where he spent a year brushing up on his English language skills before completing his A-Levels at college. Five years at Loughborough University followed, during which he got his first taste of working in the oil and gas industry.
Mustafa explained: "One of the main reasons I joined Loughborough – aside from a great campus and some of the best sports facilities in the country - was that it had excellent links to industry and a well-renowned Erasmus program. I wanted to keep the international feel about me, so I spent five months in Bologna, Italy; easily one of the best times of my life."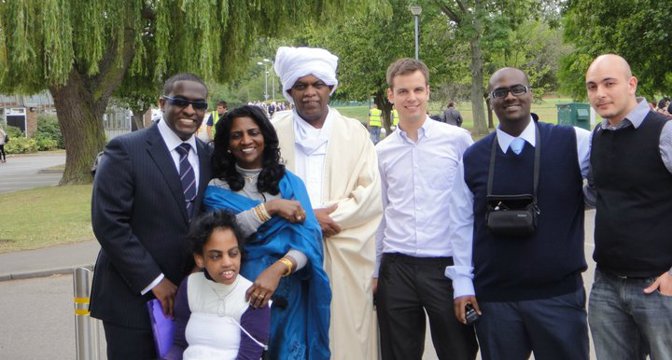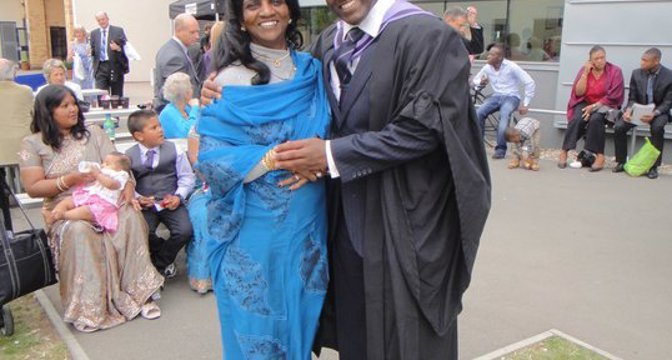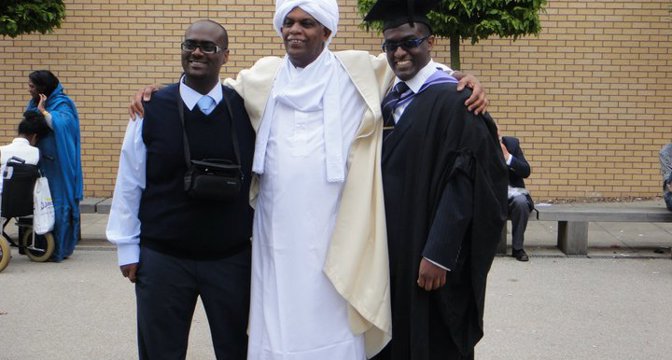 During his time at Loughborough, he completed two work placements – the first with pharmaceutical company, Merck Sharp & Dohme, and the second, a summer internship with BP Chemicals. "My first placement was driven by personal reasons," Mustafa said. "Two of my siblings were born with severe epilepsy and unfortunately my brother has since passed away. It's a condition that requires long-term care and the medication that is prescribed is very strong, and stunts development. I was curious about what the pharmaceutical industry might be like as a place to work, and whether there could be an opportunity for me to help."
After also enjoying his placement in oil and gas; as well as being conscious of the breadth of roles on offer, the global scale of the industry and the potential to be able to provide financial support to his family in later life, Spirit Energy was top of Mustafa's list when it came to applying for graduate roles. His application was accepted, he joined the company and hasn't looked back.
Since then, he's taken on a variety of roles – from starting out as a graduate process engineer at the Barrow Gas Terminals, to working as an executive advisor for the director of operated assets, UK and Netherlands. He was also seconded offshore as a project engineer, overseeing the work of 14 technicians during the construction phase of Cygnus. In 2017, Mustafa returned to his process engineering roots with a role in the Aberdeen office, gaining his chartership with the Institute of Chemical Engineering that same year.
If you think about our industry today, safety is front and centre. My hope is that we can move towards a similar way of thinking when it comes to building a more diverse, inclusive and welcoming culture...
IFW Programme Manager
Today, he is responsible for delivering Spirit Energy's IFW vision. His passion for safety is evident, but it is a role that also provides him with a great deal of inspiration when it comes stepping up the oil and gas industry's D&I focus too.
He said: "If you think about our industry today, safety is front and centre. But it hasn't always been that way. We have come so far since my dad's days of working in oil and gas. My hope is that we can move towards a similar way of thinking when it comes to building a more diverse, inclusive and welcoming culture for the sector."
That's one of the reasons Mustafa got involved with The Network, as he explains: "Despite D&I being something I have always valued, I've not really been involved in anything like this before. Now it's not just something I am talking about it with friends and colleagues; I'm taking action to drive a positive change, together with a fantastic team in The Network."

The other reason is more personal. "When my brother and sister were diagnosed with epilepsy, my mum gave up her career as a banker to become their full-time carer," Mustafa said. "When I think of Spirit Energy and what we are doing with The Network, I reflect on the positive impact it would have had on her life if she had worked here.
"And while it's hard to think about it now, there will be a point in my life where I will need to take over looking after my sister. So, things like how we approach our relationship with employees who are carers, as well as those with disabilities is something that is very close to my heart."
D&I should be part of our day jobs. Because if everyone feels welcome, everyone will perform at their best.
IFW Programme Manager
Mustafa strongly believes people thrive in more diverse, inclusive environments, saying: "D&I should be part of our day jobs; whether that is in the language we use, the way we show up at work, our recruitment strategies, the way we conduct our interviews and in the general discussions we have. The Network's objective isn't just to start the conversation, but to prevent it from fizzling out.
"Because if everyone feels welcome, everyone will perform at their best. That's the way I see it."