In the summer of 2019, Spirit Energy successfully started production from a new well in the Chiswick field, C5Y, part of the Greater Markham Area (GMA), adding up to 25million standard cubic feet of gas (mcf) to the hub's daily output.
It's a great result for an asset that first started production in 1992 with the Markham field. Just don't expect the team behind the achievement to pat themselves on the back, says Country Director for the Netherlands, Jaap van Rhijn:
"Most Dutch people do not like being in the spotlight," he said. "In fact, we have a saying, 'Doe maar gewoon, dan doe je al gek genoeg', which means 'if you behave normally, you are already weird enough'. We keep our heads down and we do our work. If you do the right things, you will get results, and the appreciation will follow."
Despite this humility, the hard work of the team, coupled with unwavering faith in a promised outcome are undoubtedly factors behind the success of the GMA hub; which continues to exceed expectations almost three decades on.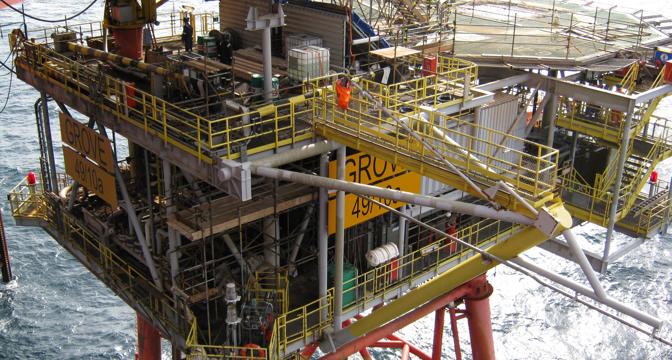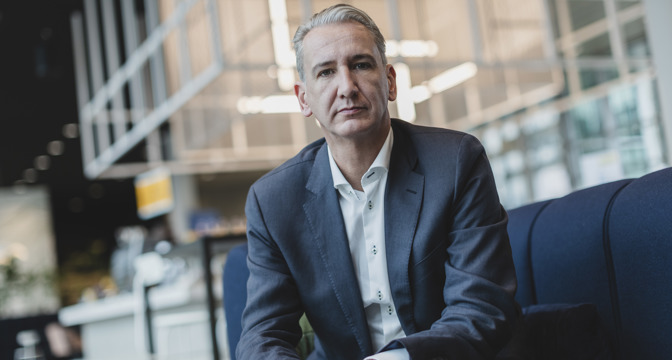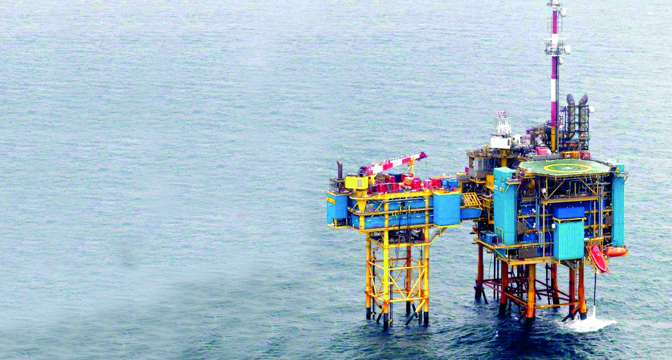 Jaap said: "We may be a relatively small team, but we don't take no for an answer. We are always trying to find extra gas molecules that can be unlocked from the GMA hub. The team locally has a lot of tenacity and determination. Our success defines their future, so there is always that drive to look for new ways to extend field life. The company gives us the opportunity, the capital to invest, and we book the results, which is really rewarding."
GMA's long, horizontal, multi-fracced wells are complicated to exploit, but the Netherlands team has banked significant experience over the years; developing something of an edge for their ability to target gas volumes from its tight reservoirs. 
Since joining Spirit Energy almost 10 years ago, Jaap has been involved in overseeing the development of multiple fields across the GMA; including Chiswick, Kew, Stamford, Grove and recently decommissioned F3-FA.
His career path hasn't been an entirely linear one. He studied Fiscal Law at Leiden University in the Netherlands, before working for a multinational professional services firm, saying: "When I first started studying tax law, I didn't enjoy it, but one of my professors convinced me to continue on the basis that real-life would be better than the theory.
The team locally has a lot of tenacity and determination. There is always that drive to look for new ways to extend field life.
Country Director, Netherlands
"When I got my first job after completing my postgraduate studies, I knew for sure that it wasn't the right path for me. I was more interested in bringing new clients into the business than providing tax advice and going to court. I felt that the longer I waited, the more difficult it would be to make a career change."
So, he applied to work for an operator headquartered in the Netherlands, where he worked across a range of commercial, business development and stakeholder management roles, before joining Spirit Energy in 2010.
Jaap's success relies heavily on his ability to collaborate effectively with internal and external stakeholders, across the UK and the Netherlands. He said: "It's not just the wells in the GMA that are complex. Operating in a cross-border environment with big partnerships also brings its own set of challenges. Company-wise, Markham effectively has eight joint venture partners (JV), some of whom also have interests in various other third-party fields, which can be complex to navigate. Teamwork is key. We are a very small team in the Netherlands, so we have to work closely together, as well as in partnership with our colleagues in other locations.

"In larger companies, you might have a manager on the UK side focused on making their world as good as they can and, on the Dutch side, the same thing. However, in that scenario, you run the risk of missing opportunities because you don't work closely together. Just because people speak the same language, doesn't mean they necessarily understand each other. For us, collaboration is a natural way of working. The Netherlands is such a small nation; we are used to cooperating with others to make things happen."
He added: "Ultimately, I think our success comes down to a few key things - collaboration, agility, delivery and trust. In business, it is important that you and your team are trusted to deliver, and your capabilities and competencies are recognised, as well as the areas in which you need to depend more on others. When you are working overseas with different groups it can be challenging, but also very rewarding."